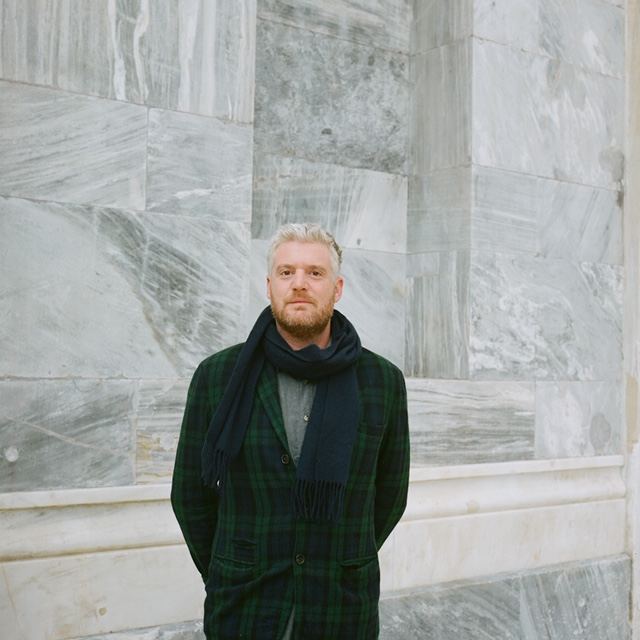 William Roper-Curzon's animated paintings summon the emotive resonance within classic scenes and contemporary faces. His dynamic strokes evoke narrative suggestion while exploring the reactivity of how colours co-vibrate. British born and Athens based, his current work draws on his present context by focusing on the rugged drama of rural Greece and urban vitality of Athenian characters.
Portraiture plays a leading role, with subjects ranging from Greek policemen and Syrian refugees, to dancers, models, fellow artists, and many others. He takes cues and conventions from historical portrait painting to set off his own interpretations of gesture and technique.
William's landscapes often zoom in on geological formations and Aegean elements, sometimes mixing scenes from real life with imaginary additions to generate luminous imagery that balances intricate detail with loose expressivity. Besides painting, his eloquent drawings articulate a more spontaneous aspect of his practice, depicting friends,still -lifes, animals, and everyday scenarios.
Examples of his work feature in numerous private collections and important houses, including the British Royal Collection, in addition to being employed in creative contexts such as on clothing for emerging fashion label Adonis and in the library at Shila hotel, Athens. He's participated in several notable charity auctions and Art Barter. Exhibiting galleries have included TJ Boulting, Honoré Visconti, Rook and Raven, and Hartnoll and Daughter.
William has been artist-in-residence at Holker Hall and Dumfries House, and recipient of a Fairbairn Trust artist's grant. He's tutored at the Royal Drawing School in London and given workshops in private homes internationally. William is co-founder of Arniano Painting School in Tuscany alongside Amber Guinness. The New York Times, Financial Times, and Sunday Times have covered his work.